#Feedback for Eva - 8.6KG Real Skin Texture Torso Sex Doll
Size of Eva:16.5inch
The sex doll is a great size. For the most part, it's easy to hide. The dimensions are nice and I think most average sized guys would enjoy this product. The weight is nice too because it's heavy enough to stay put but not so heavy that it is hard to maneuver. 
The sex torso is very versatile when it comes to position. It can be used on its back, side, stomach, and on top. This is very good for people that like a variety of possible positions.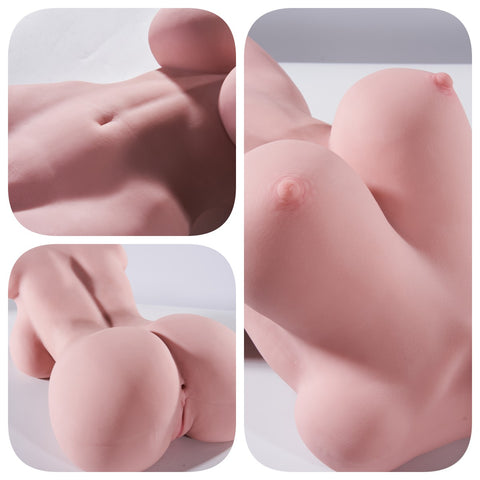 The softness of the sex doll is perfect when it comes what I call 'bounce back'. It has a really nice ripple-like effect of the butt while it also provides enough weight to throw itself back toward the user. The elasticity of the vagina and butt make the product easy to clean since it doesn't have a vent hole above the waist like some other products.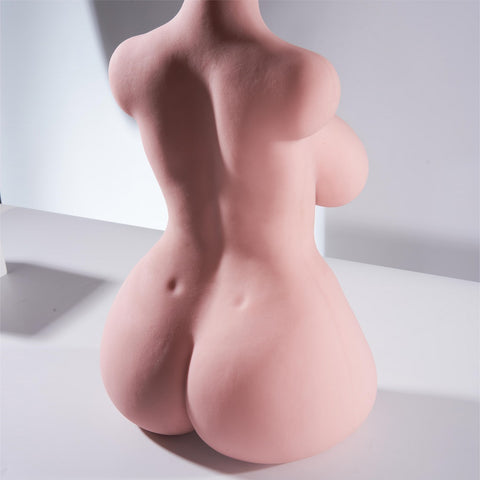 This sex doll also come with a spine,sturdy enough.
The only other caveat of not having a vent hole is that when air gets trapped inside, it makes the toy louder and sometimes it makes the sex doll feel like it's pushing you out which for me personally, I like a little less resistance. The doll's inside texture is real nice. It's very stimulating without being too stimulating which gives you time to actually enjoy the product. 
The look and placement of the vaginal and anal cavity is great. The only thing I could suggest is to make the back wall slightly thicker so you feel what's going on from the outside less when you're holding it. 
Overall I give this doll a 8.5 out of 10. I would choose this hip toy over most others at this size and for the price you can't beat it. The only other suggestion I could make is to add different color options but I'm really happy with the standard pink color myself. I'll have to use the product more often to check the longevity but to me it seems durable enough to get many uses out of it. I would definitely buy this product again if I was looking for a discreet hip toy. 
⭐⭐⭐⭐⭐⭐⭐⭐
Link:https://mrltoy.com/collections/torso-sex-doll/products/8-6kg-real-skin-texture-torso-sex-doll
- Morgan